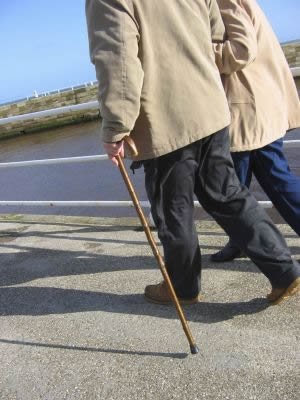 Our services for the older client reflect the concerns and needs of clients who face important decisions in their senior years, including the preparation and updating of wills to ensure the client's wishes are known and will be carried out and, so far as possible, ensure a smooth transfer of assets to a loved-one, the next generation or to other chosen beneficiaries.
Powers of Attorney can also assist where a client is unable to be as active as they once were and wish a trusted relative or friend to help by dealing with financial and other matters on their behalf or to plan ahead to enable these functions to be carried out and welfare issues to be decided in the event the client becomes mentally unable to deal with their own affairs.
When it becomes more difficult to maintain an independent life without additional support, important decisions have to be made as to whether arrangements can be put in place to support an individual in their own home or, where care in a residential situation is preferable or necessary, about the sale of the family home and care funding issues arising from such a decision.
We have experience of dealing with these matters and are happy to assist clients, old and new, in such situations and to arrange home visits where necessary.
To contact us please either click "Contact Us" and complete the on-line enquiry form, telephone us on 0141 959 1674 or email us at enquiries@fieldingmclean.co.uk